Overview
Easy File Access with Quick Connection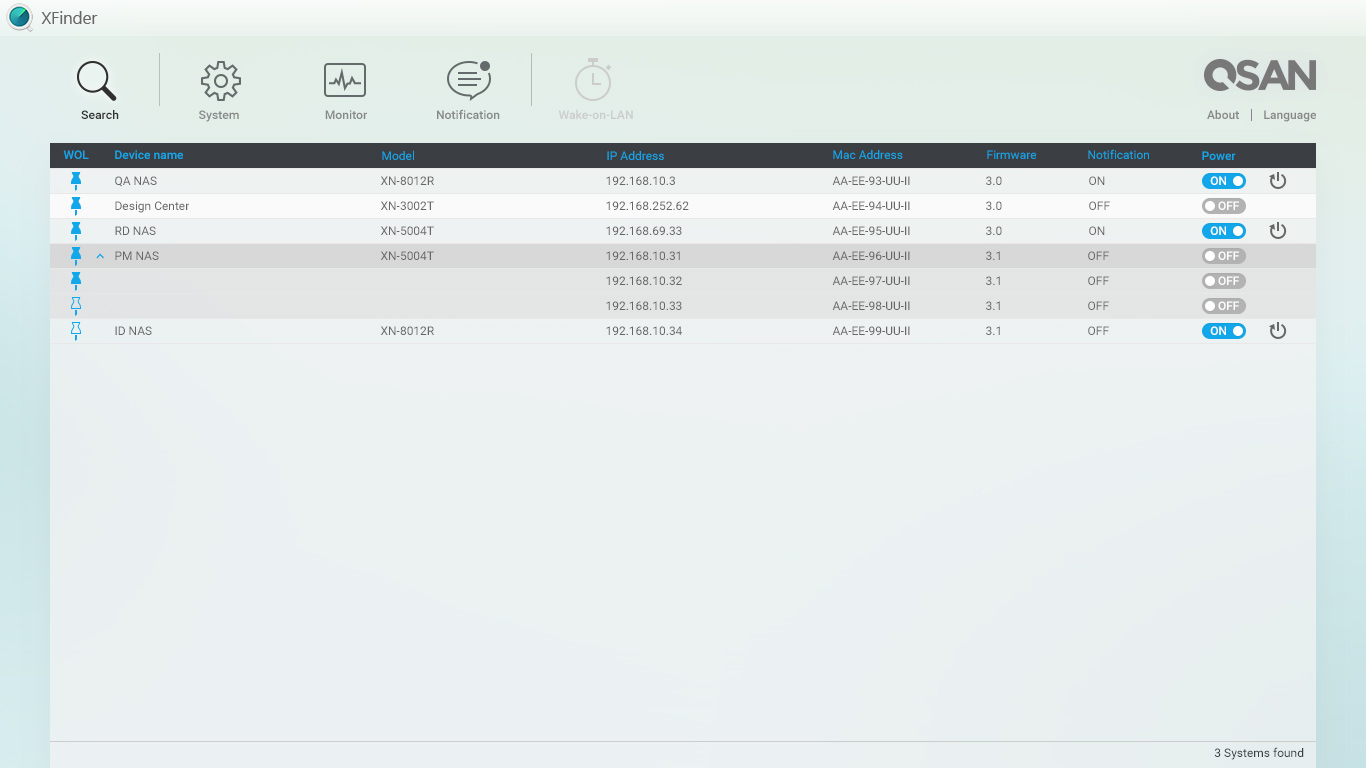 XFinder
XFinder is a desktop utility that searches for QSAN XCubeSAN devices in the local area network.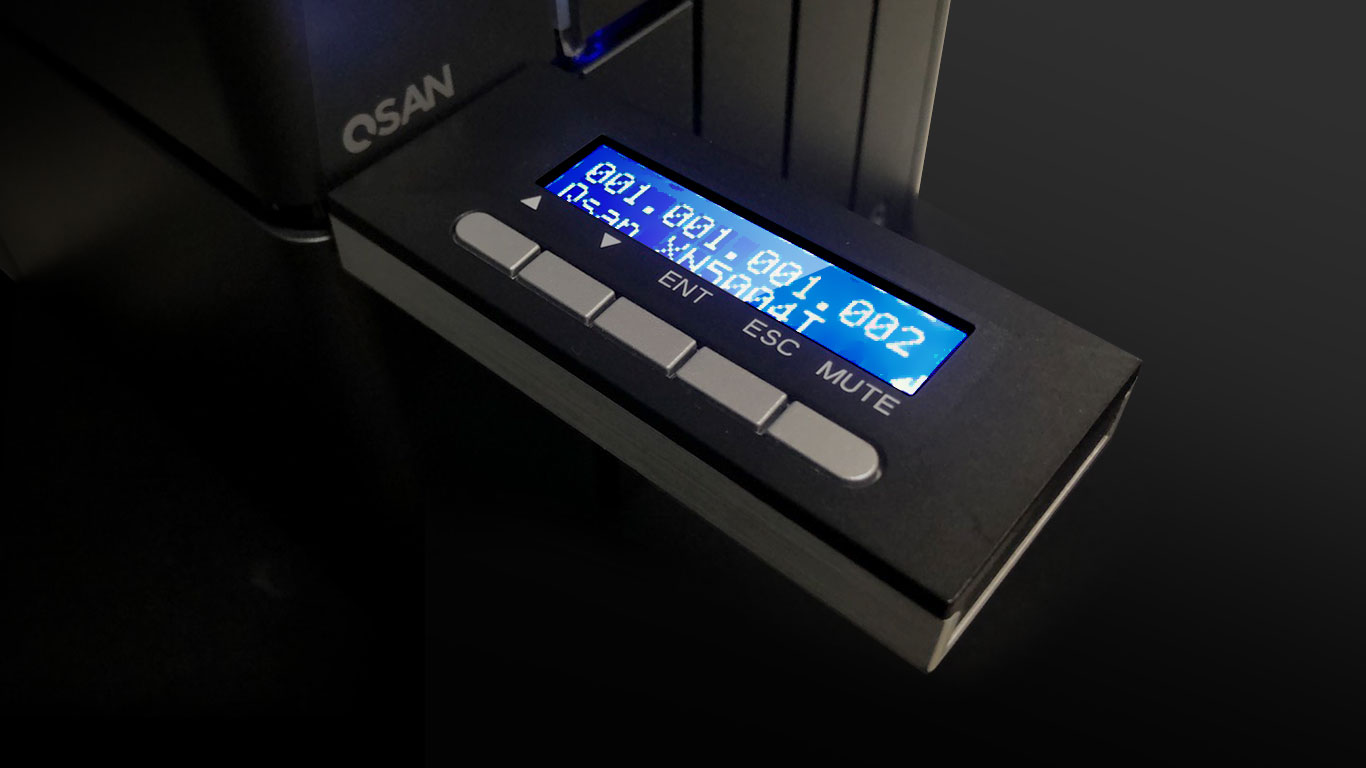 Liquid Crystal Monitor
Portable USB LCM (LCD Module) can help you identify the management port IP address.
---
Ultra High-Performance SAN System
RAID EE Technology
Add more disks to reduce rebuild time.
High Secured Data Requirement
Supported the upper-security level, SED and ISE encryption technology.
Virtualization for Enterprise
Let VM storage faster and more efficiently.
---
Dual-Active Design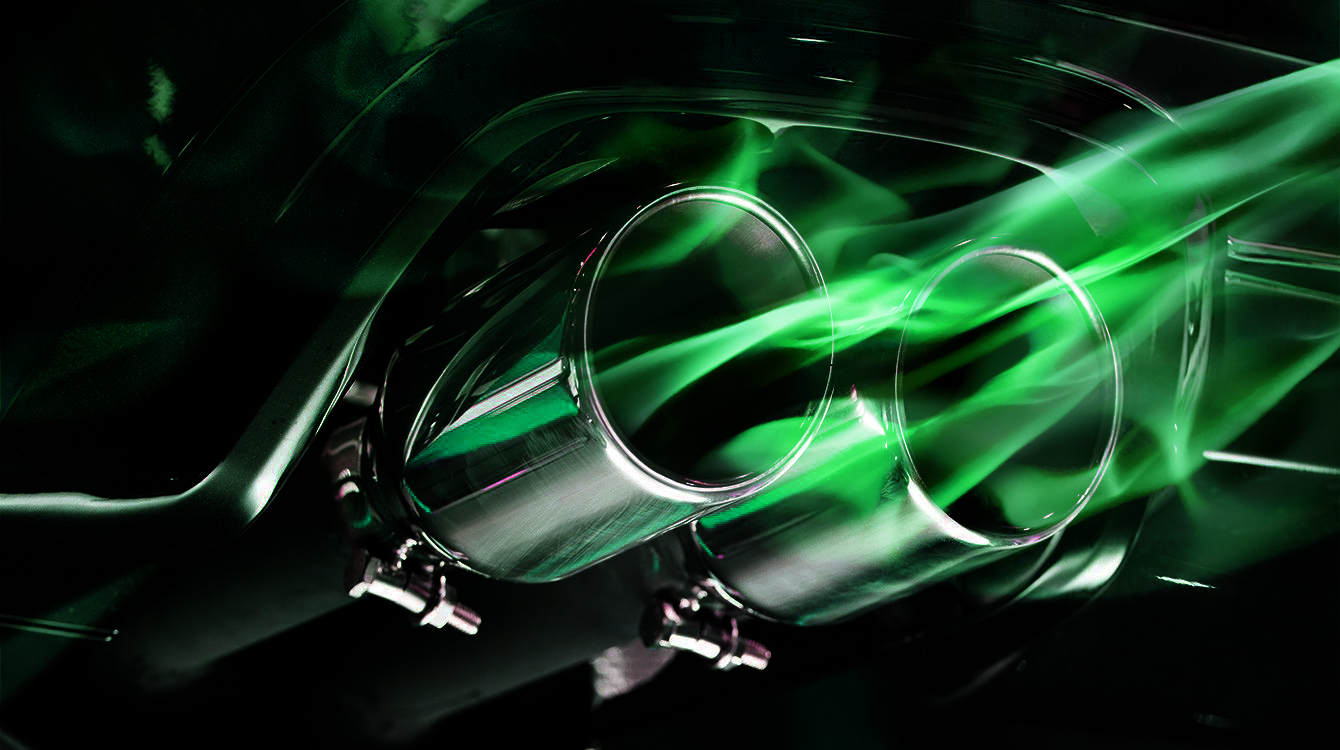 Active-Active
The XCubeSAN series features a Dual-Active controller architecture. Both controllers concurrently provide storage services in real time. Active-Active architecture doubles the available host bandwidth and cache-hit ratio which ensures there is no wasted resource in the system.
---
Fully Redundant Modular Design

Modular Design
The XCubeSAN series is a proven high-availability SAN storage system. All of the critical components in the XCubeSAN series are hotly pluggable and designed with full redundancy. Additionally, dual-active controller design and automatic failover/failback mechanism and cache mirroring through NTB (Non-Transparent Bridge) bus to achieve Active-Active HA functionality allow the XCubeSAN series to withstand multiple component failures and make 99.999% availability.
---
Built-in High-Speed 10GbE LAN Ports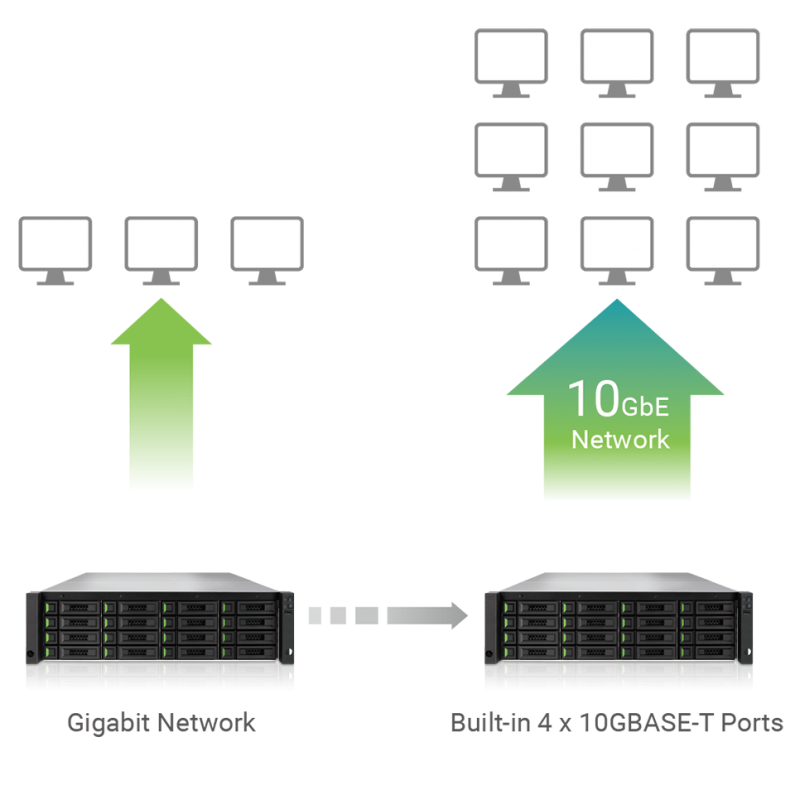 High-Speed Network
The Dual-Active controller SAN system has four 10GBASE-T iSCSI ports reaching 40Gb/s bandwidth when you aggregate all ports together. This base unit SAN system comes ready to support a variety of applications including data sharing, backup, video editing, and native virtualization support for VMware®, Citrix®, and Hyper-V.